Ben Tackie, Ike Quartey, and the great Azumah Nelson; I've never really gotten a good explanation as to why
Ghana
seems to produce fighters. It's not particularly big, prosperous, or fucked up, (at least in relation to it's neighbors) but it creates tough men, seemingly all from Accra, and all with a similar style. Maybe it just goes back to the professor,
Azumah Nelson
, and the type of grit that breaks stone.
The fighter currently carrying the baton is
Joshua Clottey
, who looks to stand and be counted on Saturday on HBO against
Miguel Cotto
. I'll look at him later in the week, but Clottey first, because to me he represents a mathematical constant, a fixed value against which to measure the worth of men. Like a cardboard sign at the fair saying "you must be this tall to enter," Clottey is the fighter you need to be able to beat if you want a seat at the big boys table.
I'm being a little unfair to Clottey, he is a champion in his own right, but there just seems to be something missing when he fights, that little bit extra that captures the imagination and screams special above the roar of the crowd. I have no doubt he would grind the Cintrons, Angulos, and Urangos from last week, but a guy like Berto, well it would be interesting. Part of me always roots for him, African fighters never seem to get a break; with no natural constituency built in they have to wait to become mandatories for titles.
But Clottey doesn't seem to do himself many favors. Aside from a terrific chin, he simply doesn't have any superior qualities. He has decent power, a nice defense behind a consistent high guard, applies pressure well, and has a good jab. He also seems to have one speed; he fights in fourth gear, round after round. If he has an opponent hurt, he stays in fourth gear, if he's behind, he stays in fourth gear, if he's winning the fight, he stays in fourth gear.
There's certainly something to be said for consistency, for bringing the fight round after round and staying within oneself and the things you do well. But there is more to be said for inspiration, for explosion, and the testing of limits. This is where Clottey falls short for me; in a division of specialists he is an allaroundman. Now it is not necessarily a fighters purpose to inspire by actions, winning can do the trick just as well, but I wonder if Clottey, who if he was in a video game would have stats of 7.5 in each statistical category, will have what it takes to join the table with the rest of the welterweight killers. He's at the precipice, a win announces him as a player in the hottest division in the sport. He probably won't get a fight against Pacquiao, Mosley, or Mayweather, but he'll get a high perch from which to shout insults as they swing above him, and all it takes is a win.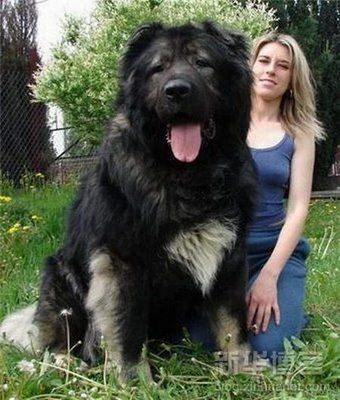 A look back at some of his notable fights.
Josh Clottey DQ 11
Carlos Baldomir
1999: I've never seen the fight, but from all reports Clottey was winning comfortably against the future (briefly) welterweight king. Clottey was DQ'd for head butting, and from what I've seen in later fights it is not that surprising. He's not a dirty fighter, but he's rough.
Josh Clottey UD L
Antonio Margarito
2006: The fight in which he was introduced to the public and seemed to fix his standing in my mind. Margarito was starting to get a little buzz as something special, and was expected to roll over Clottey, but dominated the first four rounds, making Margarito look slow and awkward. Fans of his point to those
first four
rounds as the
example of the fighter he could be.
Then something happened, Clottey began complaining about his hands and seemed to stop fighting. I would never question a fighter's courage, but Clottey seemed content with his performance, with lasting the distance. Margarito amped up the pressure and Clottey withstood it admirably, taking punches which later opponents (namely Cotto) would crumble under, but there never seemed any desperation, any fierce urgency from Clottey. Margarito was tough, but so crude, and Clottey had all the tools; he just somehow couldn't seem to do it, to make it happen. He was comfortable just passing through, lasting with his high guard. Again, his hands were hurt, I'm sure it was serious, but there didn't seem to be any contingency plan, and that was a disappointment.
Josh Clottey UD 12 Diego Corrales 2007: In hindsight it's unbelievable Corrales' promoters made this fight. Chico was coming off his two apocalyptic fights with Castillo and a beating from Joel Cassamayor and moved up two divisions to fight Clottey. Clottey came into the ring at 170 and muscled the fragile but brave Corrales around. Clottey dominated the fight, scoring
two knockdown
s, but again he seemed content to pass through. Corrales was a chipped window and Clottey had the hammer but he refused to throw it. Again we saw consistent pressure, he was in total control, but he seemed unwilling or unable to push that extra bit. Corrales brought all he had to the fight, landing some big punches, but he was badly outgunned. It was his last fight as he died in a motorcycle accident soon afterwards.
Josh Clottey UD 12 Shamone Alvarez 2007: Another example of Clottey's limitations. He was fighting Alvarez, a good ESPN level fighter, but never tried to stretch to make something happen. He lost a few rounds, but he won most, and he never seemed particularly invested either way. To me it was a disappointment.
Josh Clottey TD 9 Zab Judah 2008: Clottey's last fight, nearly a year ago, against the rapidly fading Zab Judah.
Judah started off strong
, using his superior speed to land some serious punches on Clottey, but he ate them without visible difficulties. After that is was a matter of time and pressure. Judah wore down against Clottey's onslaught. He never really pressed or risked anything, almost seemed to take joy in the stalking of the rapidly deteriorating Judah. When a cut opened over his eye Judah used the opportunity to go to the scorecards in hopes that he had won enough of the early rounds to squeeze out the decision. He didn't, and Clottey got the technical decision win.
Clottey often claims he is disrespected and underappreciated, and he's probably right. If he was fated to be born in different geography he likely would have had more fans and gotten the big fights sooner, but it's hard to feel for a guy who doesn't seem to be willing to push for the moment himself.
It's not necessarily a flaw in character, maybe he simply can't push himself further because that's all he's got, but whatever the cause like Popeye always said, "I'am whatI'am." Clottey is what he is; we'll look at what Cotto is later in the week.